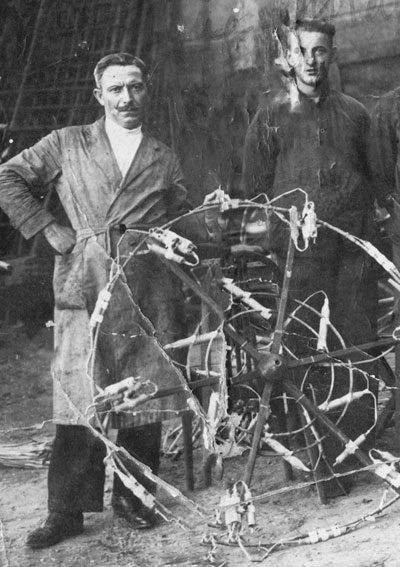 "The aim of human existence is to turn on a light in the darkness"
Carl Gustav Jung
Scarpato Pirotecnica® has a secular history. Towards the end of the seventh century, in the fabulous gardens of the Royal Palace of Caserta, designed by the architect Vanvitelli, the Royal Court of that time ordered demonstrations of magnificent firework displays composed of scintillant "catherine wheels", "luminous volcanos" and "sprays of golden stars". In the groups of those firework artisans, whom in this modern day are defined "pyrotechnics", one of the family ancestors had initiated the magic art of "fireworks".
In the following centuries, the golden age of firework displays developed. There was not an important event, military victory, or even a simple folk festival without a display of fireworks. The neapolitans, famous for their exuberance and love of life, celebrated their own saint with, loud bangs, sprays of coloured lights, pin wheels and flashing rockets.
Settled in Naples, the family Scarpato continued to carry on the tradition with artistic mastery but above all with an infinite sense of security and respect for those chemical compositions which became increasingly more beautiful and colorful, inventing a personal pyrotechnical culture, a style in the preparation and mounting of firework displays, winning numerous prizes in the various "pyrotechnic competitions" which were organized by the local comities of towns holding fetes.
In the thirties, Antonio Scarpato Senior moved to Germany with his family where he had been invited, as a specialist and master of pyrotechnics to fabricate his wonderful fireworks in order to cheer the people of that land. On return to their birthplace, Naples, the sons and daughters continued this noble art, and later moved to Rimini, the town which now seats the Scarpato Pirotecnica®  and where Antonio Scarpato, continues the family tradition with success, quality, art, innovation, professional security and respect for the standards.
(Antonio Scarpato Senior, Berlino 1925)